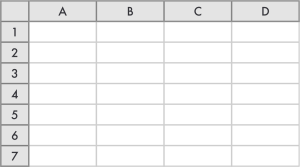 Welcome to Spreadsheet Tutorials
In the Spreadsheet Tutorials section you will find instructional resources for constructing spreadsheets on various programs. A variety of both paid and free programs will be used.
The material will be posted in blog format, with embedded media.
Topical Guides
Step-by-step
Real world Projects
Your feedback and comments are Important. They will be used to design new content.
→  

All of the  articles for this category can be found in the Spreadsheet Category
View Spreadsheet Tutorials on YouTube:
You can access all of the video content in this site directly from the Hahn-Tech YouTube Channel. The video content of the channel is organized into playlists. Each playlist consists of videos grouped by topics and/or projects.