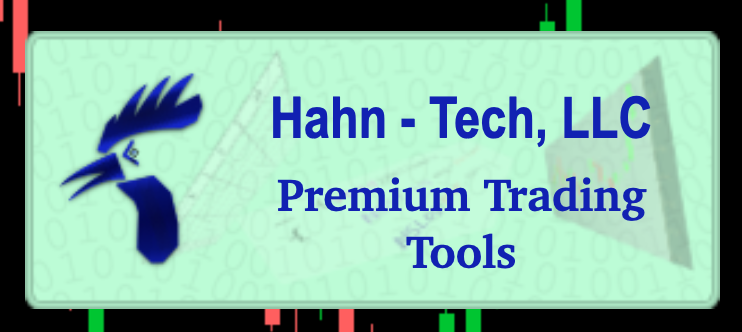 Dynamic Overbought/Oversold Levels Plotted On the Chart
"Thinkorswim ATR Levels V1", originally published for TradeStation, has been massively upgraded and converted to work on Thinkorswim. Uses a higher time frame ATR to plot support & resistance levels which dynamically adjust to changing volatility in the price action. Mid levels serve as minor support & resistance level and the Max and Ext levels serve as overbought/oversold levels. Can be adjusted to plot on intraday charts and higher. Be sure to view the demo video named "Thinkorswim ATR Levels V1" to learn about all of the features and supported time frames.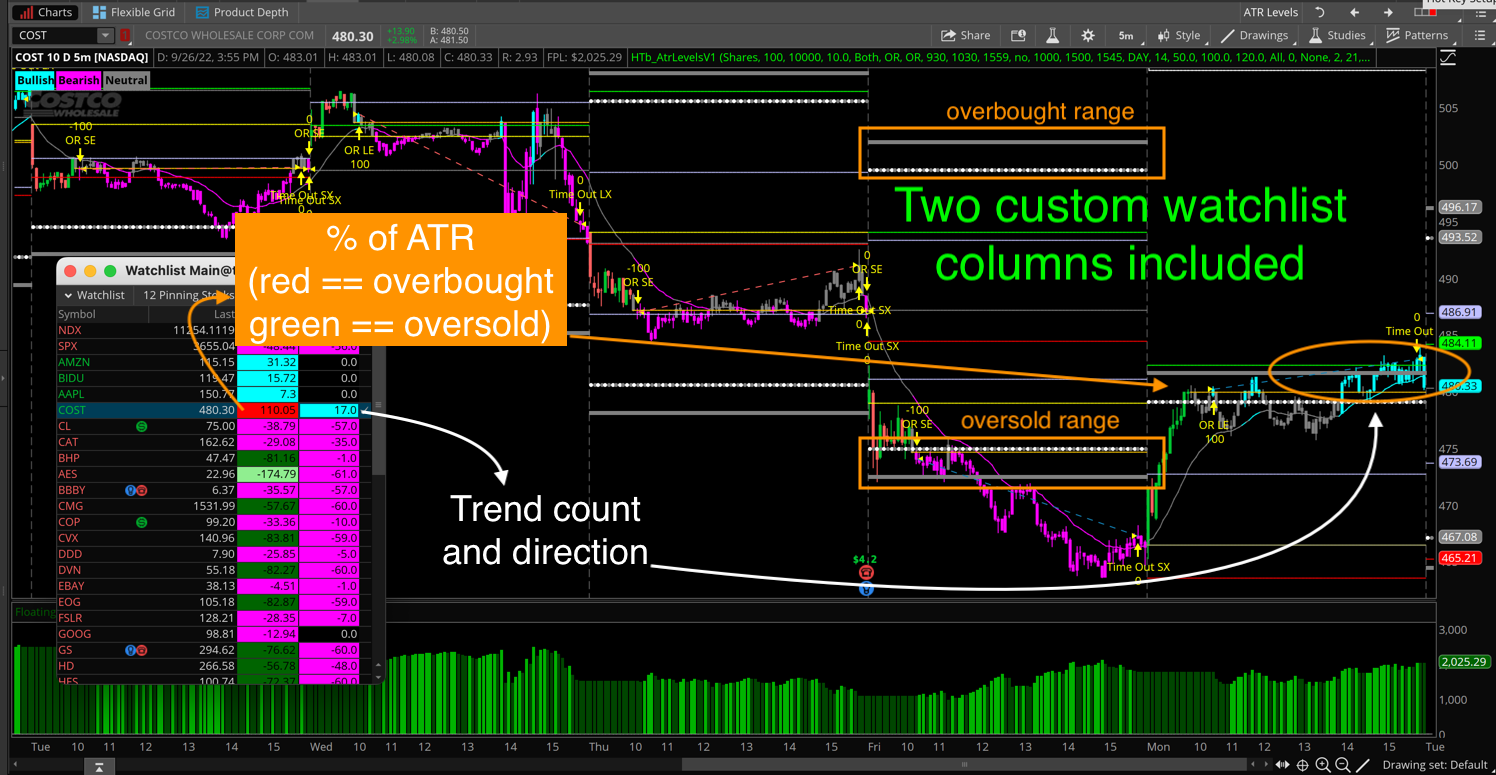 List of main features:
New Chart Strategy for back-testing entry/exit signals
Upgraded Chart Study
Two New custom watchlist columns
Upgraded custom scan to include new settings
Is this indicator a good fit for me?
Trying to decide if this indicator is a good fit for your current trading setups? That's awesome! I have prepared a short list of 5 question to help guide your decision process. Open the following PDF document to view those questions now:
You will also find the following topics in the demo video are geared toward informing your decision to purchase:
0:20 Overview
36:09 List Of Features
2:14:10 Example Charts
I have also provided a PDF document which provides a list of main features.
---
| | |
| --- | --- |
| Topics | Start Time |
| Overview | 0:00:20 |
| Where to Buy | 0:08:55 |
| Installation & Setup | 0:18:36 |
| List of Features | 0:36:09 |
| Chart Strategy Settings | 0:43:02 |
| Chart Study Settings | 1:19:47 |
| Look & Feel Settings | 1:46:12 |
| Scan | 2:01:09 |
| Example Charts | 2:14:10 |
| Live Demo | 2:20:29 |
Intellectual Property Notice:
Source code is not included with these indicators. The source code has been obfuscated to prevent unauthorized changes and protect intellectual property.
Need more information?
To get pricing and see how to place your order click the link below.
Thinkorswim Premium Trading Tools
Watch the video, ATR Levels V1 below:
DISCLAIMER: I AM NOT A CERTIFIED FINANCIAL ADVISOR AND NOTHING IN THIS VIDEO OR TEXT IS AN ADVERTISEMENT OR RECOMMENDATION TO BUY OR SELL ANY FINANCIAL INSTRUMENT. NOR IS THIS VIDEO OR TEXT INTENDED TO INSTRUCT YOU ON HOW TO MAKE BUY OR SELL DECISIONS USING ANY OF THESE INDICATORS.
*Thinkorswim is a chart analysis platform offered by TD Ameritrade: www.tdameritrade.com
TD Ameritrade provides financial services including the trading of Stocks, Futures, Options and Forex.