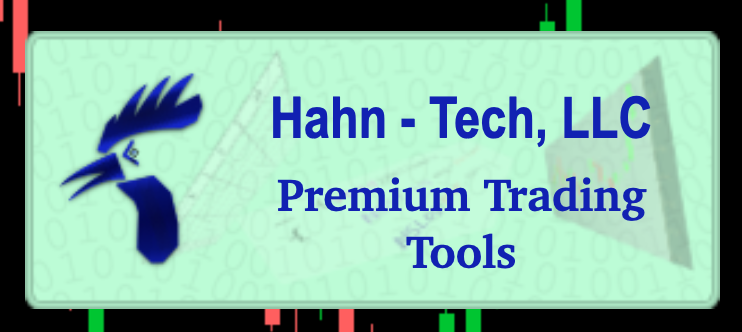 Marks Trend Reversals Based on Standard Deviation Channels
Trend lines and trend channels. Many traders are using them incorrectly, and hand-drawn trend lines are subject to user bias. The human eye can deceive us into seeing profitable setups where only ghosts are present. That's why we need a standardized method. "Thinkorswim Standard Deviation Reversals V1" is not influenced by human bias and applies a purely logical method of determining trend reversals. This indicator plots on all available time frames on Thinkorswim. Be sure to view the demo video named "Thinkorswim Standard Deviation Reversals V1" to learn about all of the features and supported time frames.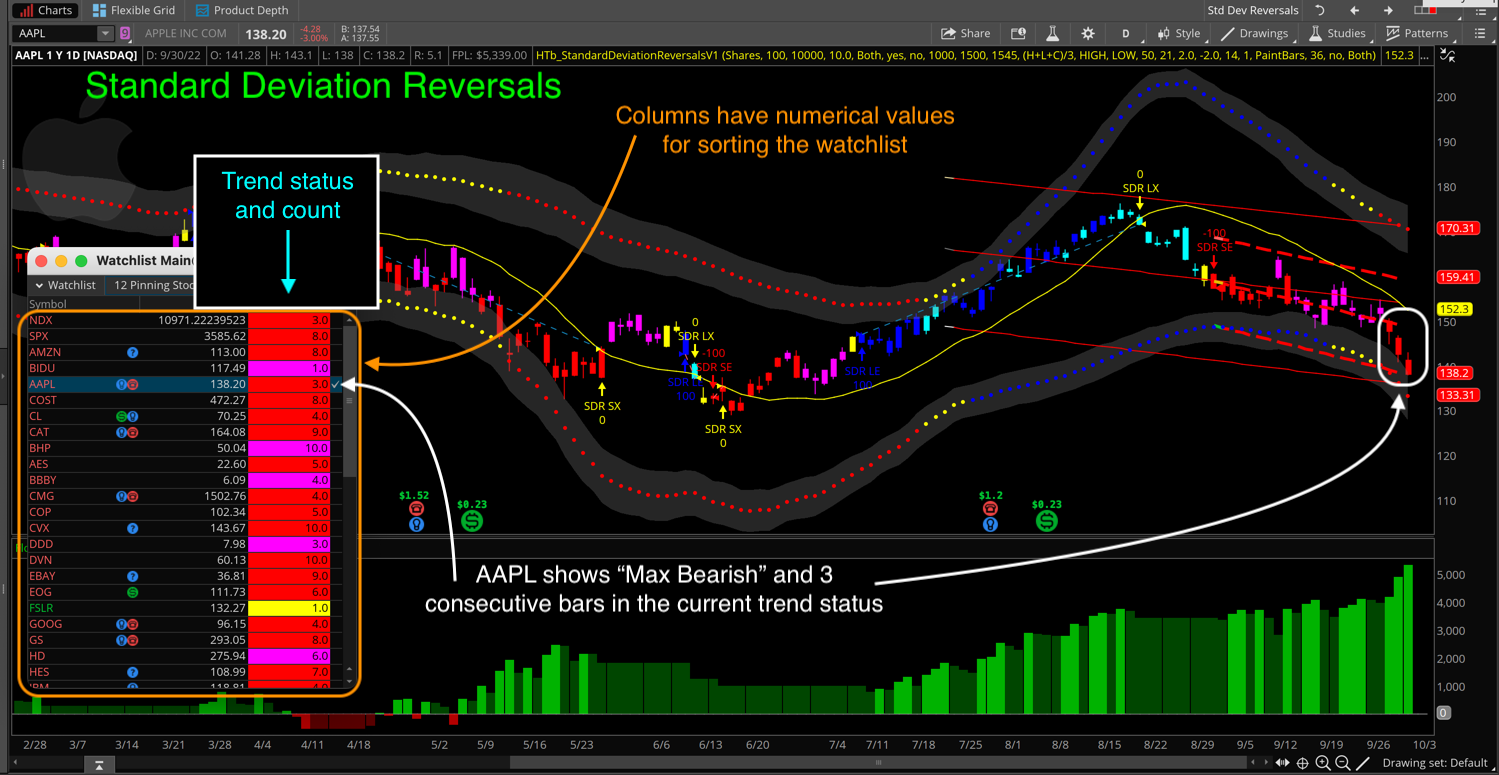 List of main features:
Chart Strategy for back-testing entry/exit signals
Chart Study displaying trend reversals through five distinct trend stages
One custom watchlist column showing trend stage and consecutive bars in current trend
Custom scan to based on the same data points as the custom watchlist column
Is this indicator a good fit for me?
Trying to decide if this indicator is a good fit for your current trading setups? That's awesome! I have prepared a short list of 5 question to help guide your decision process. Open the following PDF document to view those questions now:
You will also find the following topics in the demo video are geared toward informing your decision to purchase:
0:20 Overview
34:07 List Of Features
1:30:33 Example Charts
I have also provided a PDF document which provides a list of main features.
---
| | |
| --- | --- |
| Topics | Start Time |
| Overview | 0:00:20 |
| Where to Buy | 0:12:08 |
| Installation & Setup | 0:19:51 |
| List of Features | 0:34:07 |
| Chart Strategy Settings | 0:41:31 |
| Chart Study Settings | 0:56:57 |
| Look & Feel Settings | 1:06:06 |
| Scan | 1:15:22 |
| Example Charts | 1:30:33 |
| Live Demo | 1:36:27 |
Intellectual Property Notice:
Source code is not included with these indicators. The source code has been obfuscated to prevent unauthorized changes and protect intellectual property.
Need more information?
To get pricing and see how to place your order click the link below.
Thinkorswim Premium Trading Tools
Watch the video, Thinkorswim Standard Deviation Reversals V1 below:
DISCLAIMER: I AM NOT A CERTIFIED FINANCIAL ADVISOR AND NOTHING IN THIS VIDEO OR TEXT IS AN ADVERTISEMENT OR RECOMMENDATION TO BUY OR SELL ANY FINANCIAL INSTRUMENT. NOR IS THIS VIDEO OR TEXT INTENDED TO INSTRUCT YOU ON HOW TO MAKE BUY OR SELL DECISIONS USING ANY OF THESE INDICATORS.
*Thinkorswim is a chart analysis platform offered by TD Ameritrade: www.tdameritrade.com
TD Ameritrade provides financial services including the trading of Stocks, Futures, Options and Forex.