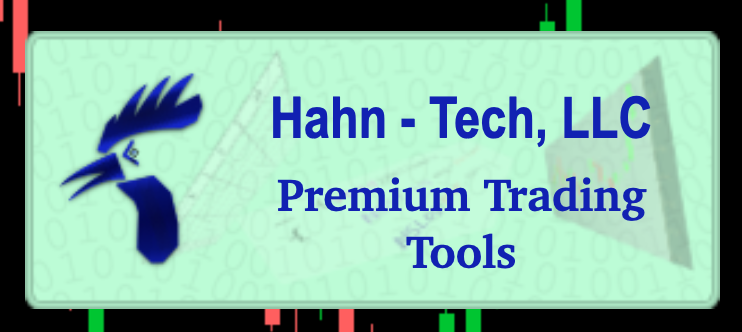 Divergence Lines Drawn Directly On the Chart
One of our most popular premium trading tools for Thinkorswim just got a massive upgrade! Thanks to a huge response and feedback from our viewers we are very excited to publish "Thinkorswim Standard Divergence V4" Premium indicators for Thinkorswim. Along with the new version we have published a video titled "Thinkorswim Standard Divergence Trend V4". That video serves as the complete user manual. Scroll down a bit to see the topical index so you can jump straight to a specific topic that interests you.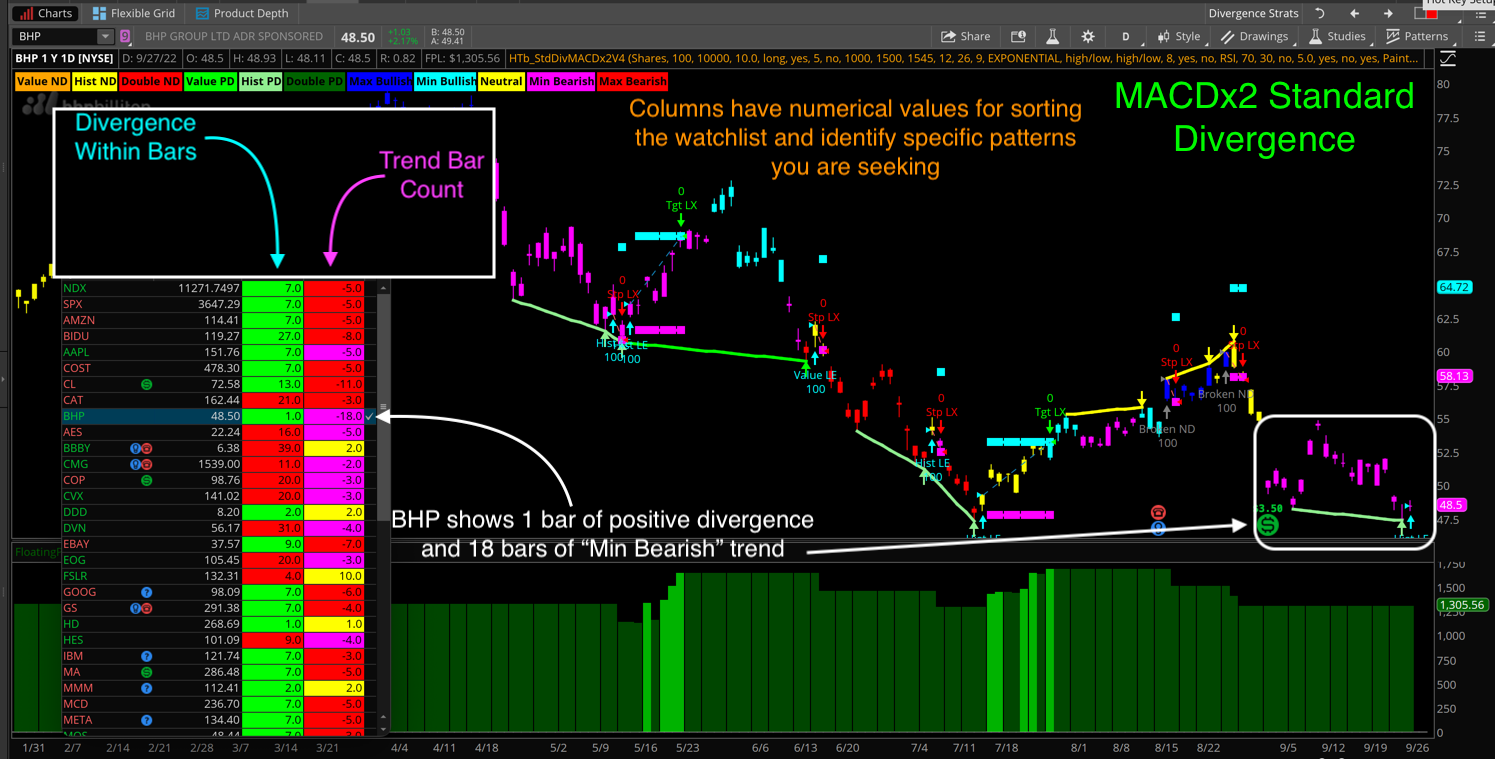 If you purchased one of our previous versions of divergence indicators, check your inbox. An email has been delivered to you with instructions on how to get your upgrade.
List of main features:
New Chart Strategy for back-testing entry/exit signals
Upgraded Chart Study
Two New custom watchlist columns
Upgraded custom scan to include new settings
Is this indicator a good fit for me?
Trying to decide if this indicator is a good fit for your current trading setups? That's awesome! I have prepared a short list of 5 question to help guide your decision process. Open the following PDF document to view those questions now:
You will also find the following topics in the demo video are geared toward informing your decision to purchase:
0:20 Overview
28:45 List Of Features
1:36:33 Example Charts
I have also provided a PDF document which provides a list of main features.
---
| | |
| --- | --- |
| Topics | Start Time |
| Overview | 0:00:20 |
| Where to Buy | 0:06:51 |
| Installation & Setup | 0:16:46 |
| List of Features | 0:28:45 |
| Chart Strategy Settings | 0:36:30 |
| Chart Study Settings | 0:55:43 |
| Look & Feel Settings | 1:19:38 |
| Scan | 1:28:49 |
| Example Charts | 1:36:33 |
| Live Demo | 1:42:22 |
Topics List
Intellectual Property Notice:
Source code is not included with these indicators. The source code has been obfuscated to prevent unauthorized changes and protect intellectual property.
Need more information?
To get pricing and see how to place your order click the link below.
Thinkorswim Premium Trading Tools
Watch the video, Thinkorswim Standard Divergence V4 below:
Technical description of how the code works:
The code is designed to locate swing pivots in price. This is the first step. The swing pivots are defined using a default lookback period of 3. Increasing the lookback period causes the code to locate larger structures (macro as opposed to micro). The swing pivots are set by default to compare highs and lows. This can be adjusted to compare the close of each candle instead of the high/low. When plotted, each swing pivot is marked with a blue square.

For each swing pivot, the code compares the value of the lower study at the current swing pivot to the value of the lower study at the previous swing pivot. Lower swing pivot with a higher price momentum will generate a positive divergence signal. Higher swing pivot with a lower price momentum will generate a negative divergence. The default is to compare (on the price chart) low to low and high to high, in order to determine if swing pivots are higher or lower. This behavior can be adjusted so that the comparison is made from close to close.

Before requesting to purchase any of these indicators it is very important that you watch the demo video, otherwise you will not have the knowledge needed to adjust the indicator settings to get the behavior you seek.
DISCLAIMER: I AM NOT A CERTIFIED FINANCIAL ADVISOR AND NOTHING IN THIS VIDEO OR TEXT IS AN ADVERTISEMENT OR RECOMMENDATION TO BUY OR SELL ANY FINANCIAL INSTRUMENT. NOR IS THIS VIDEO OR TEXT INTENDED TO INSTRUCT YOU ON HOW TO MAKE BUY OR SELL DECISIONS USING ANY OF THESE INDICATORS.
*Thinkorswim is a chart analysis platform offered by TD Ameritrade: www.tdameritrade.com
TD Ameritrade provides financial services including the trading of Stocks, Futures, Options and Forex.