Complete coverage of all the latest tools and gadgets available for Thinkorswim scans
The Thinkorswim platform has an extremely robust set of useful tools and gadgets. However for even the most tech savvy, seasoned user the available options can be completely overwhelming. Thinkorswim Scans Beginner to Advanced is designed to get you fully up to speed. Before you know it you will be creating your own advanced custom scans and dreaming of new ways to use the tools available to you.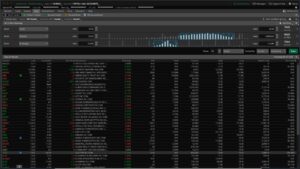 Don't worry about a thing. We are here to walk you through each and every item step-by-step. We cover the most basic concepts as well as the most advanced. There is something in this video for everyone.

Grab a cup of coffee and get comfortable. There is a lot of material to cover and Thinkorswim Scans Beginner to Advanced does not take any shortcuts. If you don't have time for the entire video in one sitting we are providing you an index showing where you can find the starting point for each of the major topics included. Just check the table below and locate an area of particular interest. The time stamp in the right-hand column will take you straight to the starting point of the topic you select.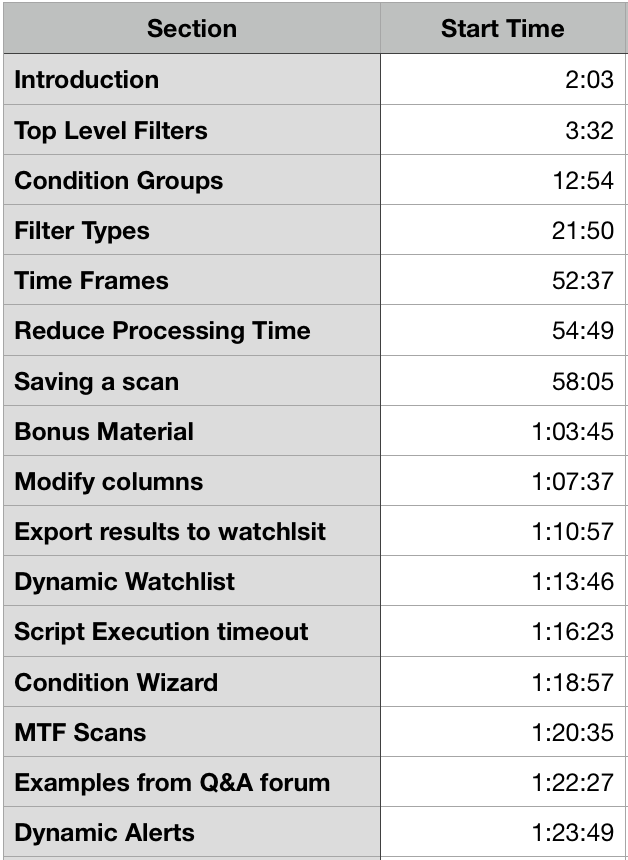 Want to learn more?
We have published several free tutorials showing how to create and modify custom scans. You can see a complete list of videos on this topic by viewing the menu in the left-had sidebar. One of the best videos to view after watching this one is our video titled Thinkorswim Condition Wizard. This video shows how to use the Condition Wizard to create your own custom Study Filters without having to learn one thing about writing code.
*Thinkorswim is a chart analysis platform offered by TD Ameritrade: www.tdameritrade.com
TD Ameritrade provides financial services including the trading of Stocks, Futures, Options and Forex.
Please be sure to share this page with your friends and colleagues. Leaving comments below is the best way to help make the content of this site even better.
Watch the video, Thinkorswim Scans Beginner to Advanced: