Build Custom Scans, Alerts and Chart Studies Using Thinkorswim Condition Wizard
Wouldn't you love to be able to create highly complex scans, alerts and chart studies? Frustrated from spending endless hours trying to learn how to write code? In this video, I show you how to use the Thinkorswim Condition Wizard to build highly complex alerts, scans and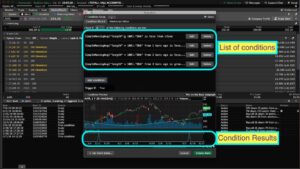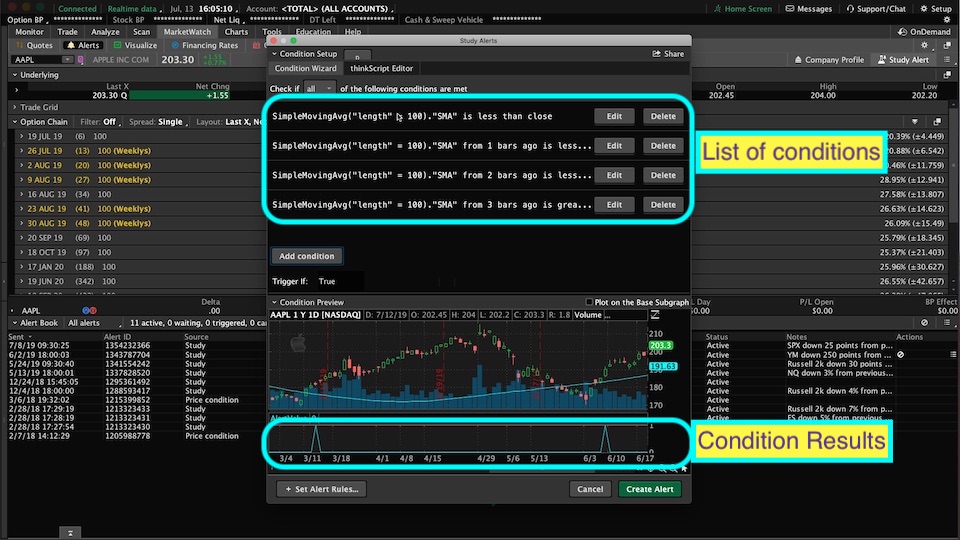 chart studies. We start by showing a very basic example but we cover every detail so you won't get lost. Then we progress to more complex solutions through a series of 5 examples. Each example is taken directly from posts to our Q&A forum. These are real world examples, posed by real traders just like you.
Lean More:
Would you like to learn how to master the custom scan tools on Thinkorswim?
Click here: Thinkorswim Scans Beginner to Advanced
Examples included in this video:
Identifying stocks where the TTM_Wave C is light blue
Stocks above simple moving average the previous 3 bars
Three consecutive bars of 2% or more gain
Unusual option volume
MACD crossover below the zero line
Want to learn more?
Once you master these techniques, be sure to view our advanced Strategies video: Thinkorswim AutotTade Almost . This video explains how to use the Thinkorswim Condition Wizard to build chart strategies and conditional orders for automated trade execution. Also included are code templates. Which make it very easy to copy code from the Thinkorswim Condition Wizard and paste it into your own custom chart strategy.
For a complete understanding of Thinkorswim Chart Strategies be sure to view all our videos in this topic:
*Thinkorswim is a chart analysis platform offered by TD Ameritrade: www.tdameritrade.com
TD Ameritrade provides financial services including the trading of Stocks, Futures, Options and Forex.
Please be sure to share this page with your friends and colleagues. Leaving comments below is the best way to help make the content of this site even better.
Watch the video, Thinkorswim Condition Wizard below: